Heat treatment of pressure vessel steel plates
Heat treatment of pressure vessel steel plates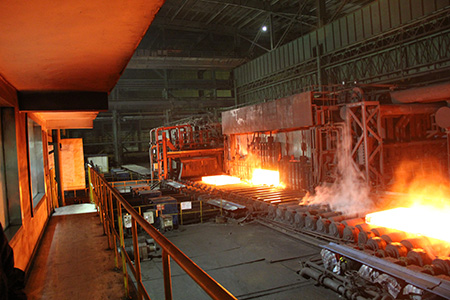 Pressure vessel steel plates are widely used in petroleum, chemical industry, power plants, boilers and other industries. Pressure vessel steel plates are used to make equipment and components such as reactors, heat exchangers, separators, spherical tanks, oil and gas tanks, liquefied gas tanks, nuclear reactor pressure hulls, boiler drums, liquefied petroleum and gas cylinders, high-pressure water pipes of hydropower stations, turbine volutes, etc.
The common heat treatment of pressure vessel steel plates are hot rolling, controlled rolling, annealing, normalizing, normalizing + tempering, tempering + quenching (tempering), etc.
Specifically, for controlled rolling, that is to say, on the basis of adjusting the chemical composition of steel, by controlling the process parameters such as heating temperature, rolling temperature and deformation regime, we can control the change rule of austenite structure and the morphology of transformation products, so as to refine the structure and improve the strength and toughness of pressure vessel steel plates.
Quenching: The process of sharply cooling after being heated to a temperature above the phase transition point. The hardness of pressure vessel steel plates is increased, but the toughness is decreased.
Normalizing: After being heated to above the phase change temperature, it is cooled normally (in air).
Annealing: After heating above the temperature of phase transition point, cooling slowly. Quenching effect, stress, uniform composition.
Tempering: After quenching, reheat to a certain temperature (below quenching temperature), keep warm, and then cool. Uniform composition, slightly reduce hardness, greatly improve toughness of pressure vessel steel plates.